On January 24th in Milan took place the inauguration of the Cisco Cyber Security Co-innovation Center, at the presence of Mr Fiorenzo Galli, Director of the Museum of Science and Technology, some high personalities of the Italian State like the Minister for technological innovation Mrs Paola Pisano and last but not least, Mr Chuck Robbins, Cisco CEO.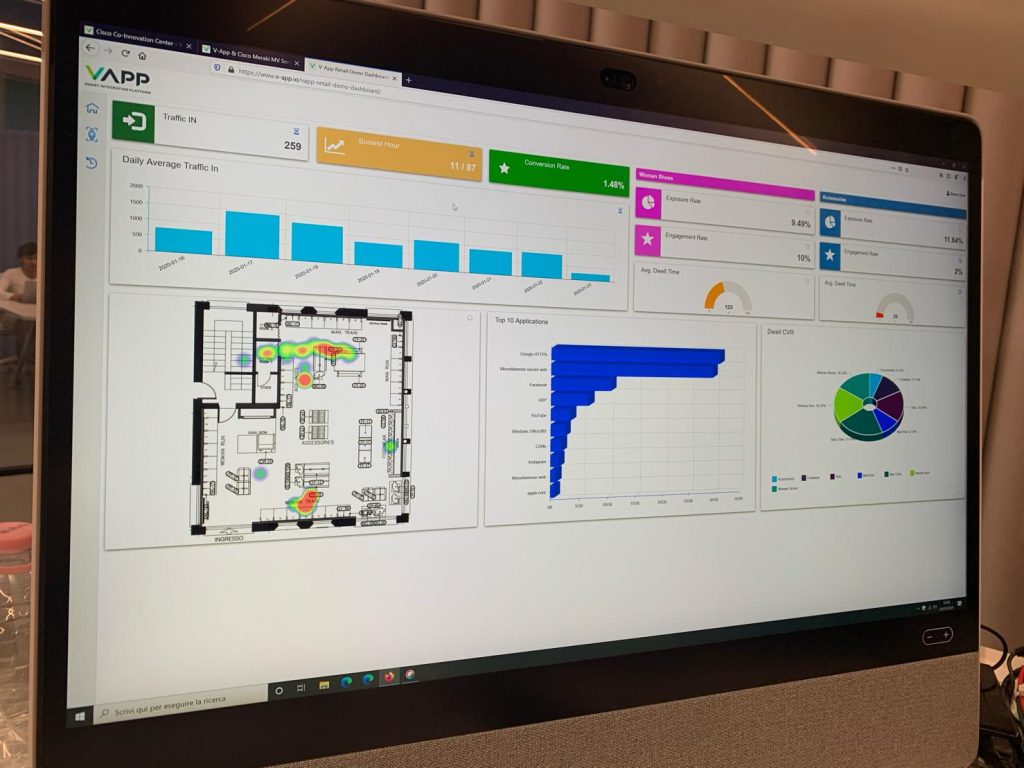 Part of Digitaliani, a collaboration between Cisco and the Italian government born in 2006, the Cyber Security Co-innovation Center will be hosted for three years by the Museum of science and technology in Milan, working also as Cisco Networking Academy. A place where young people can come closer to their future job, and other can acquire new skills for a better professional growth. The Co-innovation Center's challenge is to enhance the digital culture of the country, working with companies from different sectors, industry, the public sector and the world of university, to implement innovative projects creating an ecosystem of innovation to which we're contributing with our know-how.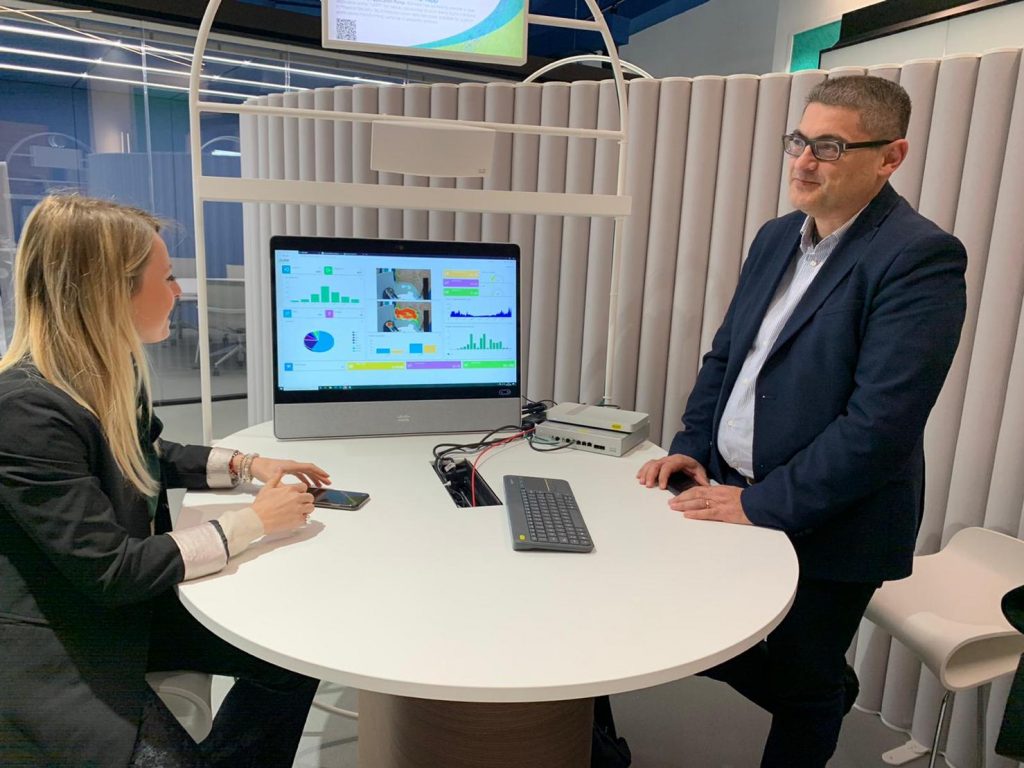 Placed in the main area of the Cyber Security Co-innovation Center, the V-App | Smart Integration Platform dashboard allows visitors to observe in real time the attendance data divided by time slots, age, gender and sentiment, plus, footprint heatmap, residence times, counting of mobile devices and other information collected from Cisco Meraki smart camera and access point, always anonymously. After the great interest aroused at the NRF2020 in New York City, also in Milan V-App catalyzed the interest of the many visitors and professionals affected by our work thanks also to our tireless Francesco Boscarino whom spent all day talking about what we do.
We wish to thank once again Cisco for having involved us in this new initiative, we hope to inspire new generations to take the path of new technologies in the future.
Museo Nazionale della Scienza e della Tecnologia Leonardo da Vinci
Via San Vittore, 21
20123
Opening
Tuesday – Friday: 9.30am – 5.00pm
Saturday and holidays: 9.30am – 6.30pm
Photo courtesy of Mrs Anna Testa.
Watch the video!
????